Alfie Price is a 7-0 pro boxer, signed to Frank Warren's Queensbury Promotions. Capturing the Southern Area title in his last fight against Jeff Ofori, Alfie returns for one last time in 2019 on the Copperbox show on December 21st.
A former GB boxer and highly successful amateur, Alfie captured 7 national titles and had over 100 fights during his time in the unpaid ranks.
Now with his sights set firmly on capturing more titles as a pro, Alfie goes 12 rounds with BBB…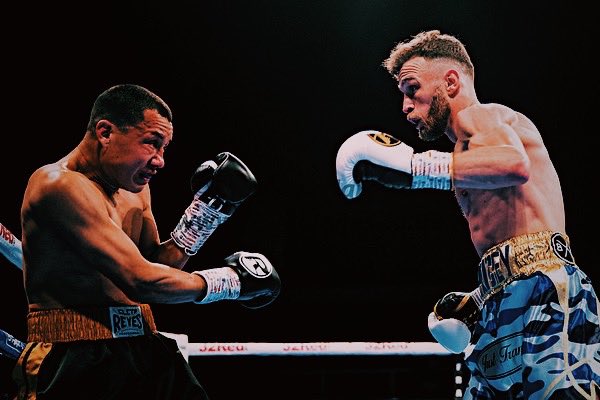 1. BBB – How did you get into boxing? What are your earliest memories of the sport?
AP: My brothers won national titles in the sport and I just followed what they did. I went down to the gym, had my first fight at 12 and have never looked back!"
2. BBB – You had a very successful amateur career. For those that don't know, can you tell us a bit about that?
AP: I was part of Team GB as an amateur, an ABA winner and beat the likes of Josh Kelly and Chris Kongo. My best achievement would have to be winning seven titles. You're good if you do it once, very good if you do it twice but to win seven titles shows that there's levels to this.
3. BBB – You turned over in 2018. Why was that the right time for you to turn over?
AP: My dream has always been to win a world title in the pros so I just wanted to start that journey as soon as I could. People were talking about winning the Olympics but it has always been about winning a world title for me.
4. BBB – How happy were you to sign a promotional deal with Frank Warren? Do you feel that signing with one of the "big two" promoters will help you reach your potential in the sport?
AP: It's great to be part of something special with Frank Warren. Everyone knows the big two promoters. But also my manager, Mo Prior – he's always got me out on his shows too. It's been good so far.
5. BBB – For people that haven't watched you box before, how would you describe the style of Alfie Price? What can people expect from your fights?
AP: If you haven't watched me, you're missing out! I'm a slick counter puncher but if you want a scrap then I'll give you one and come out on top!
6. BBB – You captured the Southern Area title in your 7th pro fight with a points win over Jeff Ofori. How much did it mean to you to win that belt?
AP: It was a really special moment. I knew it would propel me forward and give me momentum. I think to win a Southern Area or any area title, then it shows people that you're serious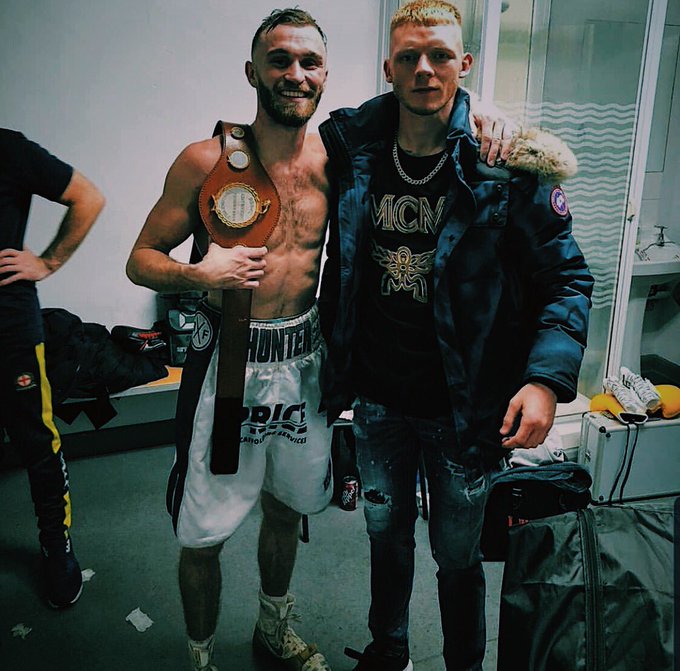 7. BBB – Is the aim now to target further domestic titles in 2020?
AP: I want to get the English title next! I'd take that fight tomorrow!
8. BBB – The domestic lightweight and super-lightweight scene is thriving at the minute. What are your thoughts on the other lads in the division? How do you think you rank amongst them?
AP: I'm not the type of person to start calling people out or say I should be fighting certain names, but I don't fear anyone. Nobody. I'll fight anyone, and I mean that! You don't get asked to spar Luke Campbell and Josh Taylor for their two hardest fights to date if you don't have something about you. That was a real eye opener for me. Before sparring them I was sure I'd get to the top level. After doing rounds with those boys I'm even more certain I will.
9. BBB – Did you watch the Ritson-Davies Jr fight and if so, what did you make of it?
AP: I didn't watch it to be fair! However it did go the way I thought it would. I like Ritson, he's done well but I feel Davies has had his time now. I can't say too much as I didn't watch it, but as I say, it went the way I thought it would.
10. BBB – You were recently part of Josh Taylor's camp in helping him with his preparation for the Regis Prograis fight. How did you find that experience? Just how good is Josh Taylor?
AP: He's class. I mean proper class! He's got a great team around him and we had some unreal rounds. I more than held my own but he's easily one of the best I've been in with. Very sharp, powerful, spiteful. He's got it all. Unreal fighter and a top bloke.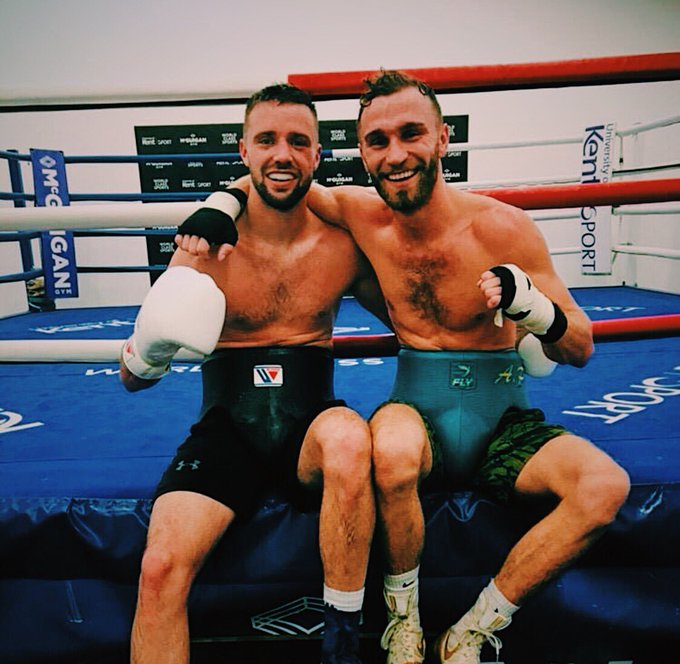 11. BBB – What are your hopes and aspirations for 2020? If we spoke to you this time next year, where would you like to be in regards to your career?
AP: As I mentioned earlier, I want to get the English next, keep building my profile then aim for the British. I've got a good team around me but I also have a young family. I'm not here just to make up the numbers. I want to get in, make my money and get out. Hopefully we can be talking about the European title 2021, that's the level I want to be at.
And finally…
12. BBB –  Who is your all time boxing idol and why?
AP: Originally I was in to the likes of Marvin Hagler and Thomas Hearns but now I'm big in to Canelo. He's got it all. I've also recently grown really fond of AJ. What he's doing with the immediate rematch with Ruiz shows the sign of a true champion. I love the occasions when he fights over here, everyone gets involved with it.
12 rounds with…Alfie Price.